I've seen a few people with these and since I have trouble remembering I thought I'd make one too!
These are the contests I have placed in, in order of newest to oldest... along with some of my honest feelings about each contest.
Sensitive readers beware!
Your comments and questions are welcomed.
Updated April 17/07 -
Added latest win!
1st Place - International Karaoke Contest 2007
March - April 2007


This was a fun contest and I was able to play Talulah again (from the trailer park contest). She's always a blast so I was certain to have fun. And I did!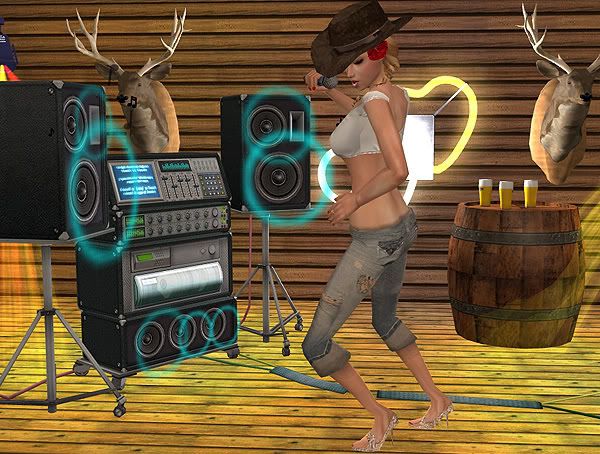 1st Place - Miss Fairytale
February - March 2007


Yipee, I won something! Loved this contest so much. I was able to really get into it and go crazy with creativity, story and pictures. I tried out some new stuff with my picture styles, experimented... It was a really good experience.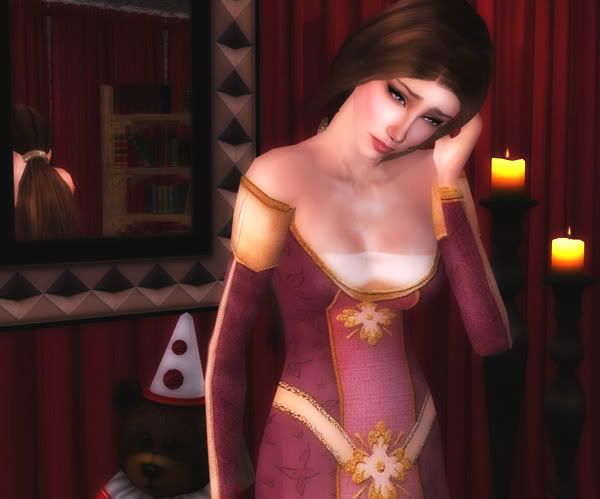 2nd Place - The face of Kisses - Cutest Toddler Contest
January - February 2007


This was me jumping back in the saddle again. Kaylee was my new self-sims daughter so it was extra fun and cute. I really enjoyed the contest and found it more challenging than I had thought it would be. Happy overall with the whole experience! I didn't expect to place so high because there were a lot of super cute toddlers in the contest.
2nd Place & Most Creative - Best Bride Autumn EditionOctober - November 2006
This was Desana and Mitch from The Bachelor. I wanted to show their love story beyond the bachelor, with them getting married... so this was perfect for that. Unfortunately it was a very big disappointment when I didn't win, and that kept me from entering contests for many months.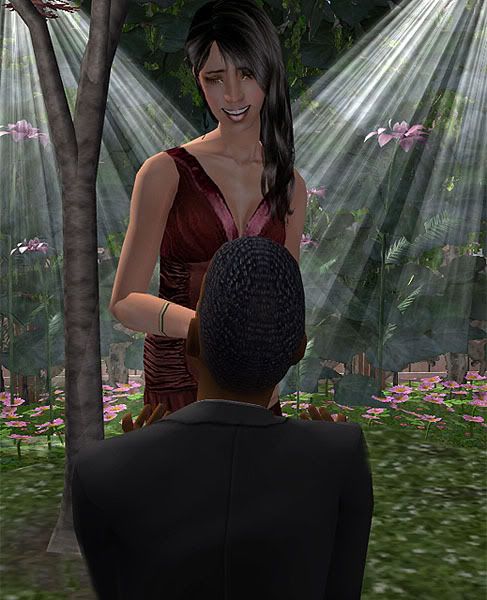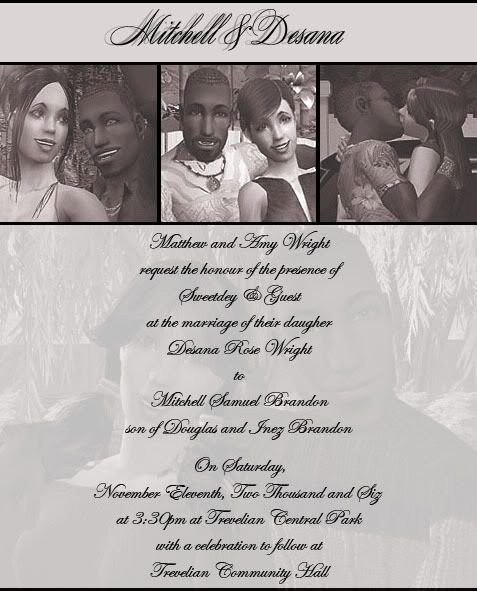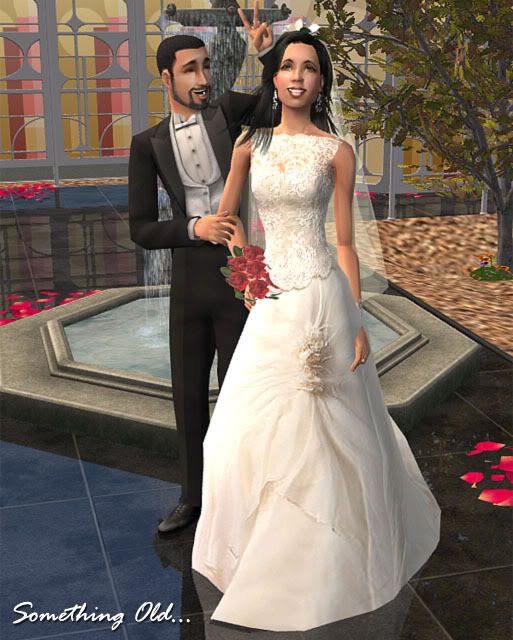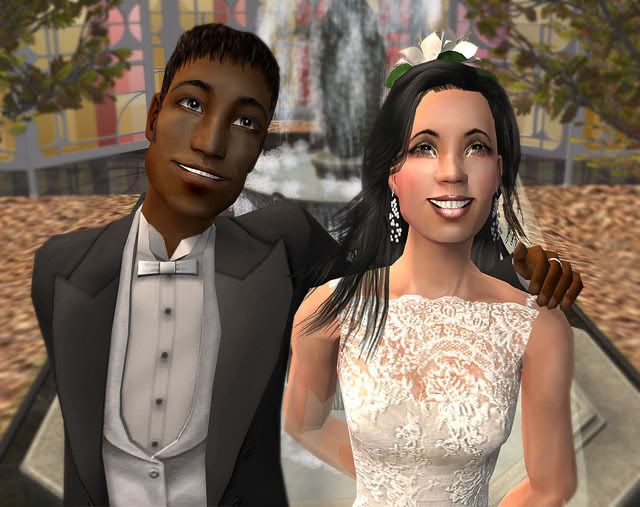 2nd Place - Mr Inspiration
October 2006


I didn't give this contest my all, I decided to slack of a bit. It was kind of fun, and Erik ended up becoming one of my favorite sims. But I found the rounds a little frustrating as I wasn't able to progress the story the way I wanted to. Isn't Erik cute though?
3rd Place - Catch It! A creative photo contest
October 2006

Had a very hard time with this contest. We were asked to portray things from our point of view... such as what we associate with winter, portraying a type of love they gave us, and the last round I found
way
too personal, it asked us to show who we were. My biggest problem was that we were showing things from our point of view, and the judges were judging from their point of view and saying they didn't understand mine. I got so mad, nearly dropped out, but figured I'd stick with it since I had come so far. It was not a good experience for me... well, it was a learning experience. :)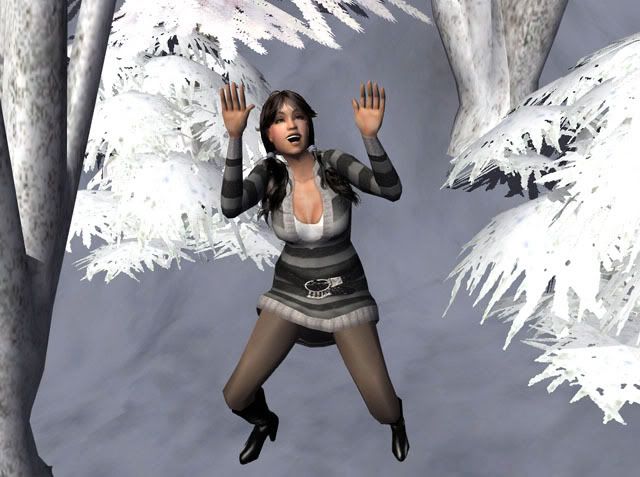 The winter round... I said this was childlike playfulness. A judge commented they didn't get it or like it because there was no actual falling snow... well there was no snow CC object at the time to show that, and photoshop wasn't allowed. This really bothered me!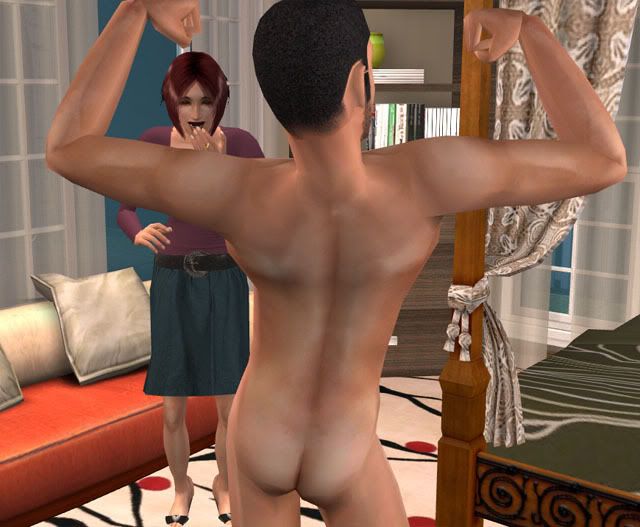 Caption: My sense of humour can be rather inappropriate.
1st Place - The Bachelor Bahamas
September - October 2006


Really enjoyed this contest, this was kind of around the point I started feeling I had actually become pretty good at contests.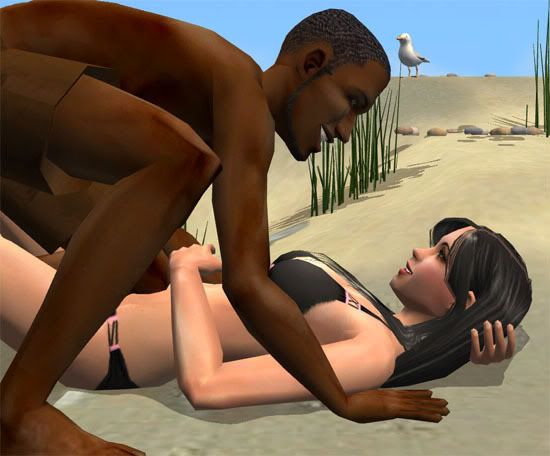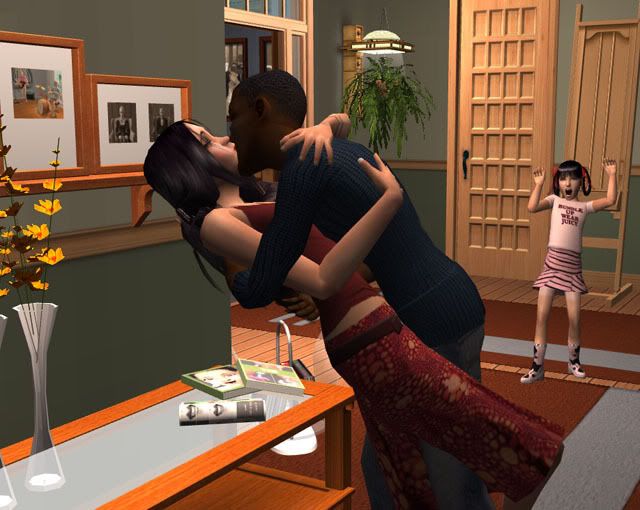 1st Place - Miss Aspiration
August - September 2006


Another contest I had a ball with. There were five different rounds and you had to portray a different aspiration in each one - it was very challenging and interesting!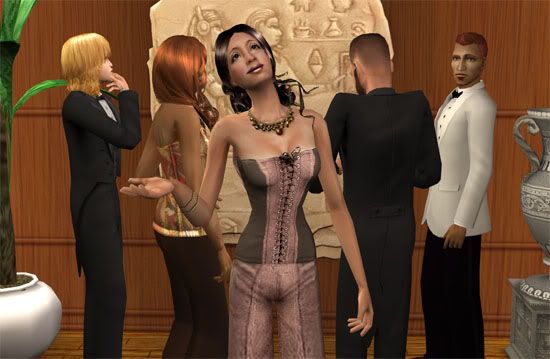 1st Place - What Not To Wear
August - September 2006


This one was interesting. Entered not knowing what sim I was going to get to makeover, and ended up with Bruce. I didn't love him much but he developed his own personality and made for another win.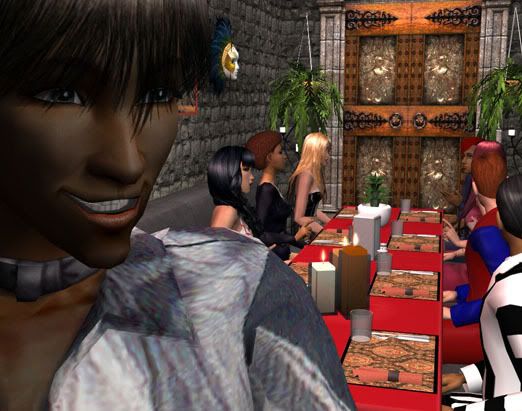 1st Place - Miss BBW - insimenator.net
July - September 2006 (host had rl issues)


My very first win! I was SO happy. I fell very much in love with this sim, Rose, and although I don't play her much she is still one of my absolute favorites. She isn't the typical looking beautiful sim you see about the place, but I think she's stunning. My bi-sexual BBW. ;)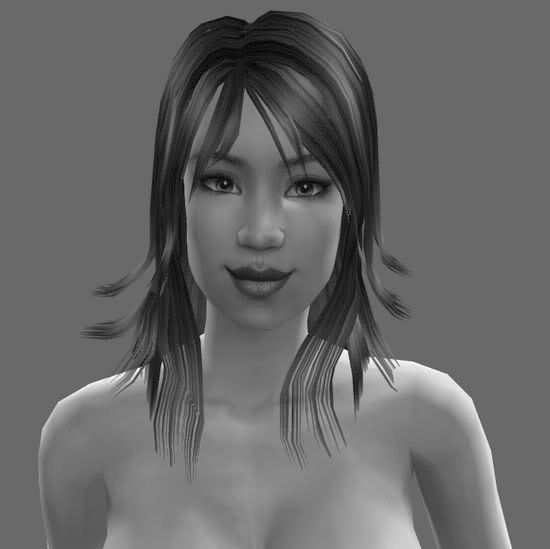 2nd Place - SuperModel Search 2006 - sims2community.com
June - July 2006


The first contest that got me to start experimenting more in photoshop, after having dropped that hobby for awhile. I was astonished at how easy it was. Expected and content with 2nd place.

Trailer Park Queen - Tied for 2nd Place - Insimenator.net
June - July 2006
Absolutely adored this contest - I had so much fun with the nasty trailer park characters, the storytelling and the sets. But I was quite disappointed that I tied for second place.
2nd Place Miss Midnight - Insimenator.net
June - July 2006


Absolutely thrilled and surprised to place so high (if at all) in this contest. I thought there were much better entries than mine!
3rd Place - Sim Makeover Tania
June 2006


I can hardly remember this contest!
3rd Place Ms. Mommy To Be - Insimenator.net
May - June 2006


This was the very first contest I ever entered. I was so proud to place in my first contest!
I will update as I place in more contests - which means I need to enter more! ;)
Your comments and questions are welcomed.
Current Mood:

thoughtful